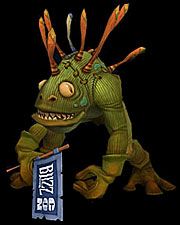 Hail mighty alliance and brave horde players!
Welcome to my site, database of World of Warcraft: Wrath of the Lich King (WotLK) maps, areas, creatures, NPCs, quests, items, item sets, achievements, objects, etc.
This site is no longer updated, it contains all information that I was able to gather about World of Warcraft game including its second expansion pack - Wrath of the Lich King. But I hope that it will still be somewhat useful for you, for example, to reminisce about the good old days :-)
Thanks and have fun while playing World of Warcraft with the latest expansion packs!
World of Warcraft tip: You can use the Tab key to select nearby enemies in front of you.
Recently added items common quality or better
September 8, 2010
Darkspear Pride
,
Gnomeregan Pride
,
Vol'jin's War Drums
,
Mekkatorque's Speech
,
Captured Frog
,
Motivate-a-Tron
,
Gnomish Playback Device
,
Darkspear Shroud
,
Radiageigatron
,
Gnomeregan Drape
,
Sack o' Frogs
August 11, 2010
Mini Thor
,
Draenic Pale Ale
July 21, 2010
Foreshadow Steps
,
Glowing Twilight Scale
,
Ring of Phased Regeneration
July 9, 2010
Petrified Twilight Scale
,
Charred Twilight Scale
,
Returning Footfalls
,
Signet of Twilight
,
Penumbra Pendant
,
Sharpened Twilight Scale
,
Apocalypse's Advance
,
Treads of Impending Resurrection
,
Bracers of Fiery Night
,
Umbrage Armbands
,
Cloak of Burning Dusk
July 4, 2010
Twilight Scale Shoulders
,
Boots of Divided Being
,
Changeling Gloves
Recently added quests
September 8, 2010
Zalazane's Fall [78]
H
,
Operation: Gnomeregan [75]
A
,
Words for Delivery [75]
A
,
Words for Delivery [75]
A
,
Frogs Away! [-]
H
,
Vent Horizon [-]
A
,
Lady Of Da Tigers [-]
H
,
A Few Good Gnomes [-]
A
,
Basic Orders [-]
A
,
Preparin' For Battle [-]
H
,
In and Out [-]
A
,
Dance Of De Spirits [-]
H
,
Da Perfect Spies [-]
H
,
One Step Forward... [-]
A
,
Trollin' For Volunteers [-]
H
,
Prepping the Speech [-]
A
,
Press Fire [-]
A
June 30, 2010
Assault on the Sanctum [82]
A
H
,
The Twilight Destroyer [82]
A
H
June 29, 2010
Trouble at Wyrmrest [82]
A
H
June 27, 2010
Striking Back [60]
A
H
,
Honor the Flame [-]
A
,
Desecrate this Fire! [-]
A
,
Desecrate this Fire! [-]
A
,
Honor the Flame [-]
A
,
Honor the Flame [-]
A
,
Honor the Flame [-]
A
,
Desecrate this Fire! [-]
A
,
Desecrate this Fire! [-]
A
,
Desecrate this Fire! [-]
A
Recently added creatures
September 8, 2010
Ritual Dancer
,
Vanira
,
Troll Citizen
,
Darkspear Warrior
,
Attuned Frog
,
Troll Citizen
,
Sen'jin Frog
,
Ritual Drummer
,
Scout Bat
,
Handler Marnlek
,
Vol'jin
,
Darkspear Ancestor
,
Vanira
,
Champion Uru'zin
,
Vanira's Sentry Totem
,
Darkspear Scout
,
Tiger Matriarch
,
Zild'jian
,
Darkspear Warrior
,
Vol'jin
,
Zen'tabra
,
Echo Isle Animal
,
Bwonsamdi
,
Restless Zombie
,
Jun'do the Traitor