Aldmeri Dominion alliance mapThe Elder Scrolls Online (TESO) Maps
The Aldmeri Dominon stretches over the provinces of Summerset Isles, Valenwood and Elsweyr. Its capital is Elden Root, hidden deep within the forests of Valenwood.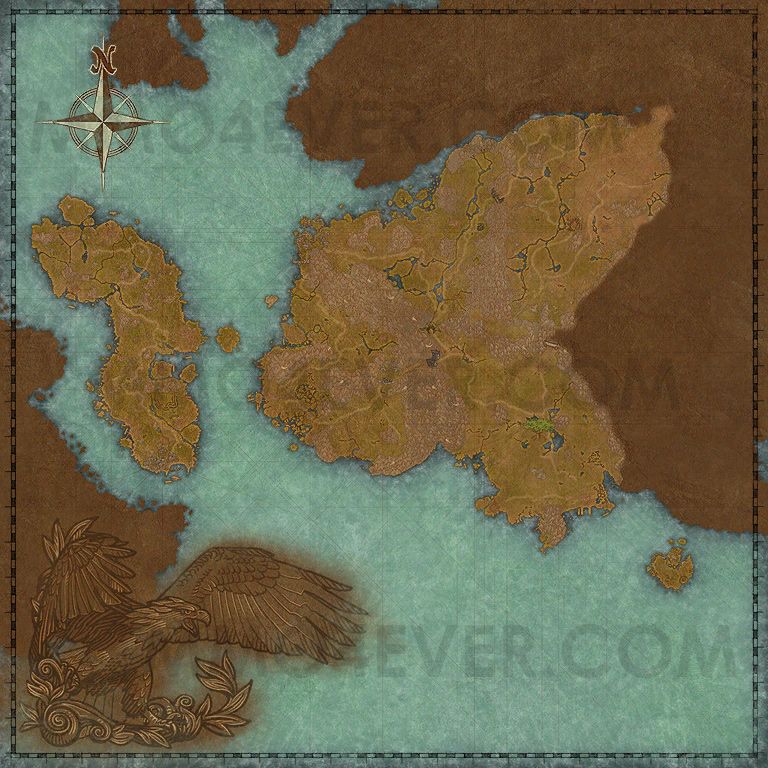 all markers ON
all markers OFF
Points of interest located on this map
The second largest of the Summerset Isles, Auridon has always served the High Elves as a buffer between their serene archipelago and the turmoil of Tamriel. The Altmer of Auridon have been hardened by generations of repelling invaders, pirates, and plagues.
This region is the southern heart of the Wood Elves' great forest, and home to more of the gigantic graht-oaks than any other part of Valenwood. Its capital, now also the capital of the entire Aldmeri Dominion, is Elden Root.
As the region of Valenwood farthest from all other realms, Greenshade's graht-oak forest is virtually pristine, the Tamriel jungle at its most primeval. Its capital is the trading port of Woodhearth.
Malabal Tor is the northwest region of Valenwood, on the coast of the Abecean Sea and the Strid River estuary. Its capital is Silvenar, the spiritual home of all Wood Elves.
Once known simply as Northern Valenwood, this region that borders Cyrodiil and Elsweyr has seen so much bloody warfare since the fall of the Second Empire that it's now known as Reaper's March, even to its battle-scarred inhabitants.
This island off the south coast of Elsweyr is named after the Khajiiti goddess of weather and the sky, who is usually represented as a great hawk. She finds many worshipers among the cat-folk's sailors and farmers, especially those who grow moon-sugar cane. Starting area of the Aldmeri Dominion. All members of this alliance begin their journey on this island.
References
Political map of Tamriel in the Second Era, showing the three alliances (Daggerfall Covenant, Ebonheart Pact, Aldmeri Dominion) and Imperial territory (Cyrodiil), as seen in The Elder Scrolls Online.